FIRST TIME BIGGEST OFFER


ON
NOKIA,LG,SAMSUNG & ALL CABLES,
153 UFS CABLE SETS,
CHINESE NEW CABLES,
30PCS NEW CABLE SET,
AND MUCH MORE
FOR FEW DONGLES & BOXES TOO
FOR LIMITED PERIOD &
LIMITED STOCK
IPMART CABLES


Product Description
COMPLETE 153pcs BEST QUALITY SET
Nokia, Lg, Samsung and Sony ALL
ONLY USELFULL CABLES
NO DOUBLE
NO BROKEN PINS
DIRECT LOCAL/TEST MODE
BEST AT CHEAPEST PRICE
ALL NEW INSIDE
BEST FITTING
PROTECTED RJ45
NEW MRT DONGLE

Product Description
MRT Dongle allows you to unlock Meizu Flyme account or remove password from it.
First in the world support of Meizu Flyme account unlock!
First in the world support of MeiZu Flyme password removal!
Important: MRT Dongle must be used with any other eMMC hardware tool!
RIFFBOX ACTIVATION

Product Description
– added direct eMMC Access Interface on the RIFFBOX RJ-45 port (check pinout picture for CMD, CLK, DAT0, etc pins positions).
– added eMMC/SD Access page for Read/Write operations on eMMC/SD card via direct interface
– added eMMC/SD Advanced dialog which allows to perform advanced operations with eMMC/SD cards
(reading info, browsing through OCR, CID, CSD (and EXT_CSD for eMMC only) registers fields, edit separate fields and writting back to card, reading/writting eMMC cards MCUs internal firmware, etc)
– added convenient information presentation for specific eMMC chips: pinouts for testpoints, manuals how to use testpoints to resurrect dead eMMC, etc). These INFO files (*.riffinfo) are stored in JTAG Managers Documents folder and can be downloaded via generic <Check for Updates> operation.
– added eMMC Firmware Update option
– added eMMC Firmware Reading option (firmware is stored in *.riffemmcfw format)
For firmware read need to select chip from the list
– *.riffemmcfw eMMC firmware files are now used by RIFF for firmware updates (plain binary files are supported too)
– added elapsed time info for eMMC firmware update stages
– added eMMC Testpoint info displaying (info files must be downloaded from support and are located in the JTAG Managers Documents folder.
– added CMD42 Lock/Unlock functionality for eMMC. User can set/change/remove password to protect/unprotect (lock/unclock) the User Area Partition
– added the User Area Partition Forced Erase to erase Locked User Area Partition and to reset Device lock/unlock state and password (CMD42s consequences)
– added Samsung Factory Erase which erases and re-formats the Samsung eMMC chips.
– fixed bug displaying wrong SD card size for cards capacity less than 2GB
– few small improvements and bug fixes
ZXW DONGLE

ZXW Dongle with software gives access to diagrams for different devices.
ZXW Dongle with software gives access to diagrams for different devices, such as iPhone, iPad, Nokia, LG, Samsung, BlackBerry, Sony, Sony Ericsson, Motorola, HTC. Zillion x Work (ZXW) dongle is an indispensable device in your mobile phone's circuit board repair business. In order to get access to circuit diagrams you have to use other software called "Black Fish" (comes with ZXW software).
To be able to use ZXW Dongle you will need a computer connected to the Internet, otherwise software will not work.
Each ZXW Dongle can be registered up to five times (on five different computers).
Important: ZXW and Black Fish software will be activated for one year from the moment of first launch. After that period is expired you will have to purchase new activation in order to use the software. Please be aware that all upcoming updates for this product are not free!
INFERNO
Product Description
Inferno Dongle used to work with
Samsung,
LG,
Sony,
BlackBerry,
Nokia cell phones.
ULTIMATE MUTI TOOL
Product Description
100% Frp Unlock Solution
Flashing
Sim Lock Remove
Repair BT
IMEI Repair (Please follow your country rules before using this option)
Wipe Phones
Remove Google Account


GB KEY

Product Description
You can Call it UNLIMITED – Direct Unlocker, Code Calculator, Code Reader, is fast, easy to use, encrypted, more than 200 models supported and most of it is it's UNLIMITED use.
Updates come on regular basis with addition to new models and features.With everyday increasing support with more & more brands and models worldwide.
NEW EMMC PRO

eMMC PRO
Software Features
USER Area access Read / Write / Erase / Format
BOOT 1 Acces Read / Write
BOOT 2 Acces Read / Write
extCSD Access Read / Write
*GPP1 Access Read / Write
*GPP2 Access Read / Write
*GPP3 Access Read / Write
*GPP4 Access Read / Write
RPBM Read / Write
It is the ability of devices to being programmed while installed in a complete system , rather than requiring the chip to be programmed prior installing or prior to being mounted .
ISP operations enables users to directly recover the complete data without removing the chip ( eMMC , eMCP, NAND ,etc.. )
FALCON BOX

Product Description
LG
ZTE
MTK
HTC
HUAWEI
SAMSUNG
QUALCOMM
BLACKBERRY
SPREADTRUM
ADVANCE ADNROID
MULTI CALCULATOR
100% FREE UNLOCK ALSO
MIRACLE ONE YEAR ACTIVATION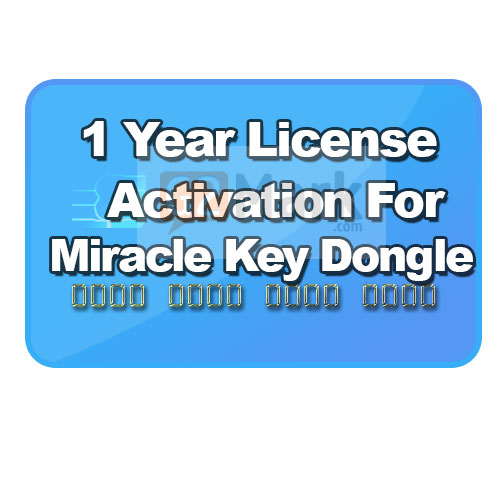 Contact Us:
ULTIMATE
SALES AND SERVICES
Contact Person : Kalpesh Varia
Email/Yahoo Chat:
kalpesh_varia@yahoo.co.in
Facebook
https://www.facebook.com/UltimateSalesAndServices
Web:
Ultimate sales and service
Mobile No. +919825245969
INDIA